Catholic Youth Organization (CYO)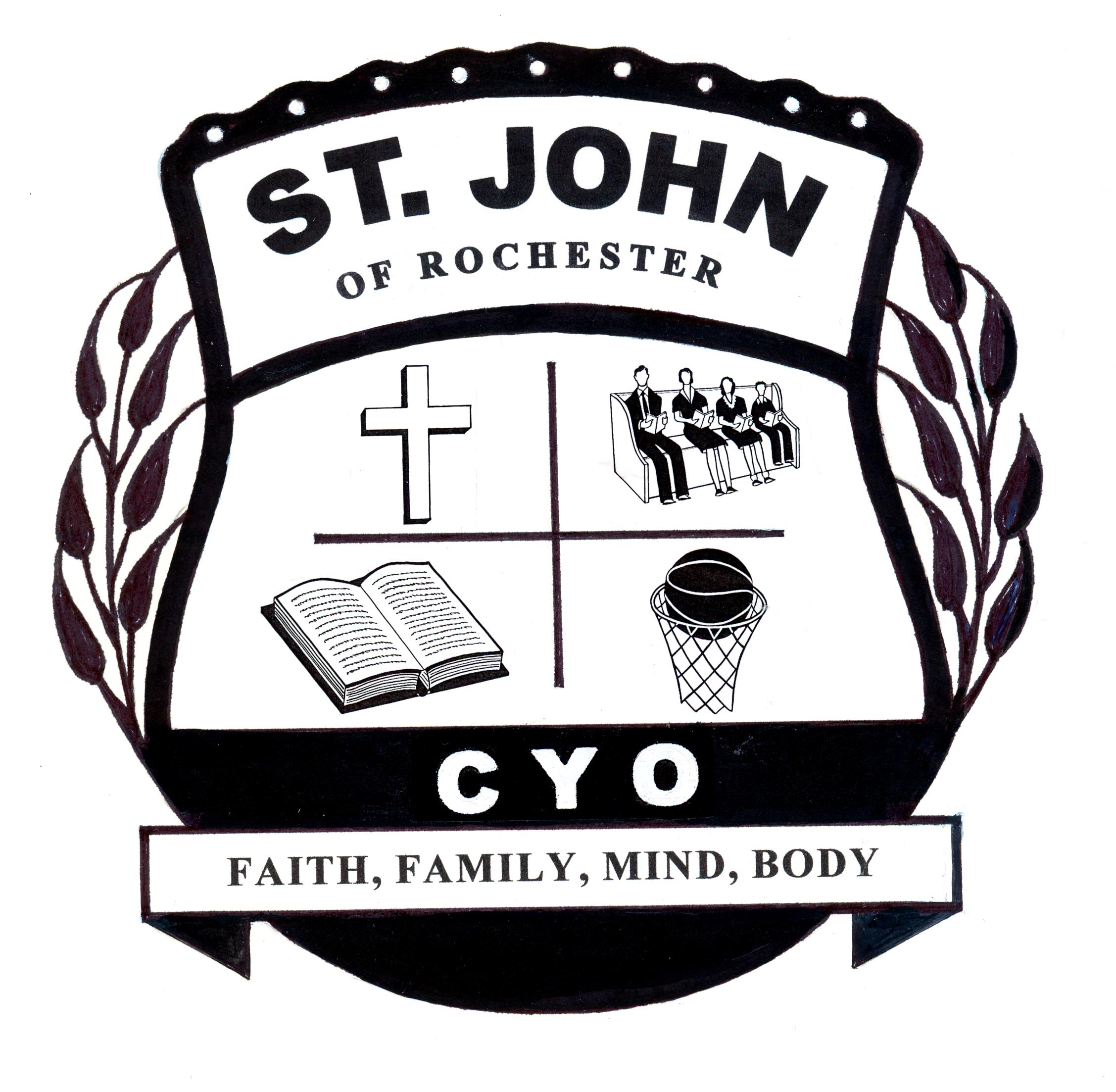 FAITH, FAMILY, MIND, BODY
This is the St. John of Rochester CYO basketball program where Faith, Family, Mind & Body are the values. We encourage our players and volunteers to strengthen their Faith, respect and honor their Family, work their Mind and build their Body. We want our players to learn the game of basketball by teaching fundamentals, team play and good sportsmanship. If you are interested in learning more about the program, please contact Michelle Hunzek, Youth Minister at sjryouthministry@gmail.com or visit our website at http://sjrcyo.org



REMINDER for CYO Basketball Registration:
Hope everyone enjoyed this past CYO Basketball season. Summer is a busy time. With summer comes busy schedules, vacations, and camps that keep us busy. This is a friendly reminder that if you are a parishioner AND have a player that would like to register for CYO Basketball this season, please go to www.sportsmanager.us/stjohncyo.htm to register and pay on line.
Remember that our CYO program is a volunteer organization and all parents will be expected to volunteer if there child is in the program. To ensure the safety of our children all parents will be expected to be CASE trained. (CREATING A SAFE ENVIRONMENT)

Parishioners will be given until FRIDAY, SEPTEMBER 12TH to register. The same as last year, non-parishioners who have already registered are on a waiting list until after September 12th. All parishioners will be placed on a St. John of Rochester team. If you have any questions, contact Michael Sullivan 585-377-7151, msullivan@buildingigroup.com.

Each team registered must have 2/3 of its players CATHOLIC. This is a Catholic Youth Organization (CYO) rule and will be followed closely starting in 2014-2015 year.

Please register now!